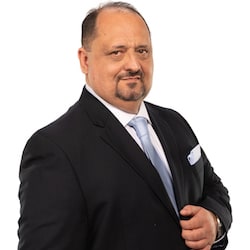 Ralph Gonzalez
Attorney Rafael Gonzalez is a native of South Florida. He received his Juris Doctorate from the University of Miami School of Law. Prior to receiving his law degree, Mr. Gonzalez received his B.A. in Political Science from Florida International University.
As an undergrad, he worked with the Miami-Dade Public Defenders Office. Mr. Gonzalez earned his stripes working with various firms in Downtown Miami and Hialeah. Mr. Gonzalez opened his office in 2001.
He is admitted to practice in all State Courts throughout Florida and the Federal Courts in the Southern District.
In his spare time, Mr. Gonzalez previously served as a Boy Scout Assistant Cub Master and coached various youth sports including baseball, football and soccer.
Admitted Pro hac vice in the Federal Court District Court in Puerto Rico and a previous member of the Federal Bar for the Florida Middle District.
En Español: