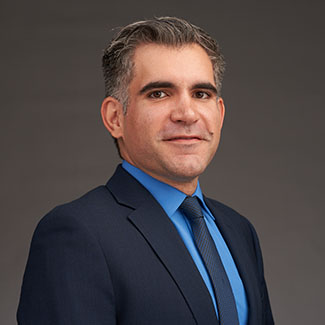 Antonio R. Nieves
Antonio Nieves, began his legal career in the Personal Injury field. He focuses his practice in personal Injury, general negligence, and premises liability. He has zealously advocated for personal injury clients since being admitted to practice law in Florida.
Originally from Venezuela where his mother was a judge, he has been around a court room for as long as he can remember. He graduated with his Bachelor's Degree in Criminal Justice from Florida Atlantic University and his Juris Doctor from Nova Southeastern University Shepard Broad School of Law. During his time in law school, Mr. Nieves was an Associate Editor of the International Law journal and Mr. Nieves is also fluent in English and Spanish.
He has practiced law in South Florida during his entire career and has litigated cases including slip and falls, as well as automotive accident claims. He is passionate and aggressive about fighting for his client's rights and getting them fair compensation for their injuries.
During his time off, Mr. Nieves enjoys spending time in the Florida outdoors with his wife and two children.
En Español: