Backover Accidents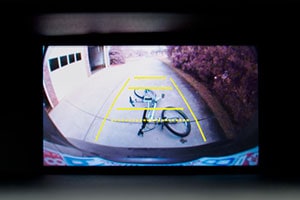 As its name suggests, a backover accident occurs when a vehicle backs over someone. The victim may be on foot or on a vehicle such as a bicycle. Very often, such crashes happen when a vehicle is exiting a parking space or a driveway. Indeed, the daily news often includes mention of children who are victims of backover accidents. Although backovers usually happen at slow speeds, they can be just as lethal as a highway crash. If you are a backover accident victim, consult a qualified attorney to learn about your rights.
Backover Accidents
Most backover accidents happen in locations away from public roads, usually driveways or parking lots. Off-road backovers account for:
221 fatalities per year
14,000 injuries per year
Backover crashes that occur on public roads cause:
71 deaths per year
4,000 injuries per year
Source: Insurance Institute for Highway Safety
The Broward County accident lawyers at Freeman Injury Law have seen the heartbreaking results of backover accidents. Our seasoned attorneys have comprehensive experience handling all sorts of injury and wrongful death claims. We know how to provide you and your family with knowledgeable and confident representation. Our backover lawyers know that backover accidents often have an added emotional dimension because drivers in such crashes may be close friends or relatives of the victim. In such distressing circumstances, you can count on our firm for sensitivity and reliable advice.
Although backover accidents are not a new phenomenon, tracking statistics for such crashes has gone lacking in the past. In 2009, the National Highway Traffic Safety Administration began to document crashes that occurred in places other than the nation's roads. That enabled the agency to capture more data about backovers. The NHTSA estimates that about 66% of backovers occur in driveways or parking lots. About 40% of the fatalities due to backovers happen in those locations.
The Palm Beach accident lawyers at Freeman Injury Law know that backover crashes often injure or take the lives of elderly citizens or very young children. Official estimates place the number of fatalities due to backovers at 292 nationwide. More than a third of those who lose their lives are under five years of age. More than one in four is over the age of 69. Together, those two groups comprise nearly a third of backover fatalities. When it comes to injuries from backovers, approximately 18,000 people are hurt yearly.
The Insurance Institute for Highway Safety has noted that pickup trucks and SUVs are more likely than cars to be involved in a backover accident. Because those vehicles sit higher off the ground, they make visibility – especially of small children – more challenging for drivers. Research cited by the IIHS found that as many as 86% of drivers who strike children in driveway accidents are family members or family friends.
When tragedy strikes because of a backover accident, you want the peace of mind that comes with knowing you have chosen a dedicated and tenacious attorney to help you recover compensation for your own injuries or the loss of a loved one. The Port St. Lucie personal injury and wrongful death lawyers at Freeman Injury Law appreciate the fact that particularly painful circumstances may complicate the aftermath of a backover accident. We have pledged our firm to provide caring service to clients while also delivering the kind of aggressive representation that will win the full settlement that you and your family deserve. When your injury situation demands assured professionals who can confidently pursue a compensation claim through the most difficult circumstances, you need the South Florida backover accident lawyers at Freeman Injury Law. Call us today. We're ready to protect your rights.
Freeman Injury Law – (800) 561-7777 -- Someone on YOUR Side