Choosing a Nursing Home Lawyer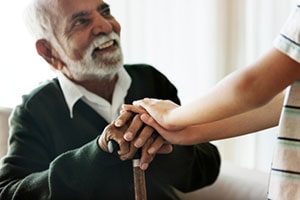 Entering a nursing home or placing a loved one in the care of a nursing home can be a difficult and emotion-charged decision. The knowledge that instances of abuse – physical and otherwise – are occurring every day to vulnerable and elderly residents of nursing homes certainly doesn't make that decision any easier. With more than a million U.S. residents now receiving care in nursing homes, the sheer number of possibilities for abuse and neglect is alarming.
Nursing Home Abuse and Neglect Attorneys Can Help
Attorneys who specialize in helping nursing home residents who have suffered abuse or been the victims of neglect see many heartbreaking situations. A variety of circumstances can lead to lawsuits. A few of the most common issues:
Injuries from falls
Medication mismanagement
Complications from bed sores
Infections
Malnutrition and dehydration
Physical, sexual and other forms of abuse
Medical or other care errors
Improper restraint of a resident
Wrongful death
Nursing home abuse and neglect attorneys Freeman Injury Law are dedicated to providing experienced counsel to you and your family in the event you suspect nursing home care is of substandard quality or is resulting in some form of abuse. If you think that you or someone you care about is being mistreated, you want the security of knowing you're represented by a firm with the medical and legal expertise to confidently step in on your behalf. Legal action can address negligence on the part of a nursing home: errors by medical staff, mismanagement of medication, injuries from falls, improper restraint, wrongful death and more.
When a loved one must enter a nursing home, become vigilant. Monitor the individual's situation and watch for any signs that the person you care about might be experiencing abuse or neglect. Ask if the person is eating and be attentive to weight loss. Check for bed sores, bruises or other evidence of poor care or abuse. Is your loved one getting enough liquid? Are staff members attentive to his or her needs? If the resident needs help eating, dressing or moving about, is that help readily available? These are just a few of the factors that can signal issues in the care a nursing home resident is receiving.
If you feel that you or someone you care about might be in jeopardy because of possible abuse or neglect by a nursing home, it is important that you not delay in taking action. Protecting the resident's safety is vital, so take the necessary steps to ensure that further injury does not take place.
When you need someone on YOUR side, you can depend on the nursing home abuse and neglect lawyers at Freeman Injury Law. Our attorneys take your case seriously. We believe that every nursing home resident deserves respect, dignity and the best possible quality of care. Our legal experts have the knowledge and experience you need to rapidly and effectively address painful and frightening issues of nursing home abuse and neglect. Call today for a free and confidential consultation.
Freeman Injury Law – (800) 561-7777 -- Someone on YOUR Side